Call Us To Get A Quote Today
Get to Know Us!
DeJager Roofing is Your Trusted Service in the Community
For the past 20 years, DeJager Roofing has provided exceptional, quality workmanship specializing in commercial and residential roofing.
We provide our expert services to areas ranging from the GTA to Durham Region to Clarington, Northumberland and the Kawartha Lakes. We are committed to our customers' needs and satisfaction.
DeJager Roofing takes pride as a trusted name within our community. We are the winner of the Readers' Choice Award in the Clarington Region for 2017 and 2018; we always strive to provide the best in customer service.
In addition to providing expert workmanship, we only use quality products from trusted suppliers LINK TO SUPPLIERS PAGE. Should any of our work require further attention or care, we guarantee our workmanship for 12 years. Our work is guaranteed to 100% customer satisfaction, ensuring that the worksite is maintained adhering to the highest level of safety standards. Our staff is current and up-to-date with safety procedures including First Aid, WHIMIS and Working at Heights.
        Specializing In:
Asphalt Shingles
Steel Roofing
Euroshield Rubber Shingles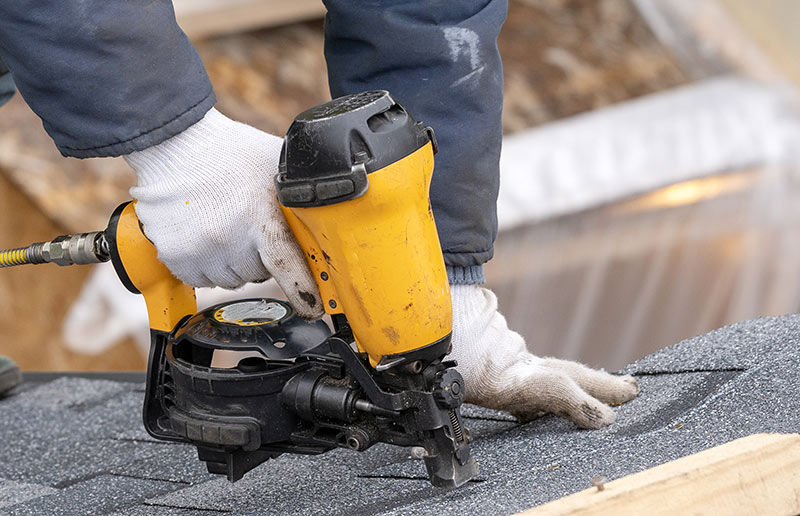 "Paul – As you know we shopped for the right material/price to replace our 6000 square foot cedar shake roof for over two years. We looked at every option out there. We met you in 2017 at the Cottage Life show in Toronto. Immediately we we were impressed with your knowledgeable straight talking approach. You came to our home and gave a quote for the job using Euroshield. We quickly came to an agreement that you were the right man for our job. This past June (2018) you and your crew arrived at our home on time and finished the job on time. Our property was left spotless. We are thrilled with our Euroshake roof – using a Canadian made product with a 50 year guarantee, that looks exactly like cedar shake. We would not hesitate to recommend you and the material you so expertly installed on our home."
– Anonymous
"It's a pleasure doing business with you"
– Jill and Jeff Fray
"We all know how hard it is to find a 'great' and 'reputable' roofing company. I called DeJager Roofing for a quote along with a few others. After meeting them all, we decided on DeJager."
– Anonymous
"I met with Paul to discuss having my roof replaced. He was very informative and his experience with the roofing industry was exceptional. He explained the products that he carried and made recommendations specific to my needs. He helped me with shingle type and colouring based on the colour of my home. Paul sent a crew who were extremely polite, friendly and most of all, very experienced. One of the most important things to me was the clean up. There was not one nail or shingle to be found when the job was complete. All my garden plants/shrubs were covered and potted plants moved when needed. DeJager Roofing insured to protect their workers, which was also important to me."
– Anonymous
"Since having our roof replaced I have recommend DeJager to two of my neighbours. They are as happy with the workmanship as we are. Thank you so much Paul and Team at DeJager Roofing."
– John & Shari Stoian
"DeJager Roofing was very professional and courteous. Their workmanship was excellent and we would recommend them to all of our family and friends."
– Ray and Suzy Kobylanski
ASPHALT • METAL • RUBBER • ROOFING SPECIALISTS
Quality roofing products ensure quality installations…
Full range of services for many roof and building types
Contact us for questions or get a FREE quote today…